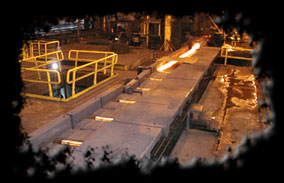 Bar delivering from the finishing stand of the rolling mill onto Cooling Bed Running Table.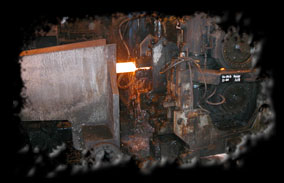 This is the Pinch Roll device that feeds the bars into the straightening machine. If you look toward the top of the photo, you can see the bright bar as it is entering the cooling bed. Bar length is up to 240 feet and temperature is about 1800 to 1900 degrees F at the entry side of the cooling bed. At the delivery side prior to entry to the straightener, material temperature is about 200 degrees F.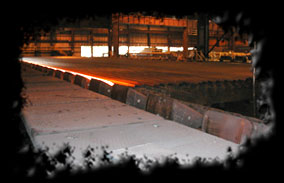 Channel being discharged from Cooling Bed Runin Table onto Cooling Bed.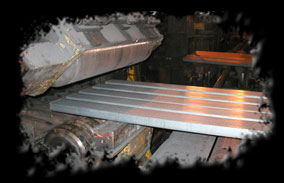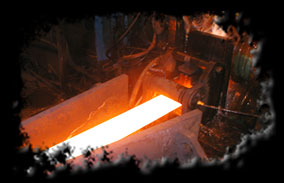 View of channel rolling from delivery side of rolling mill stand. You can see from the shape in the rolls the partial forming of the bar at this location.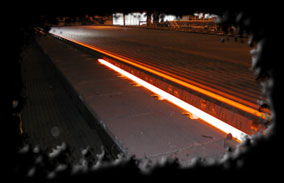 Hot channel bar entering the Cooling Bed Kickoff area.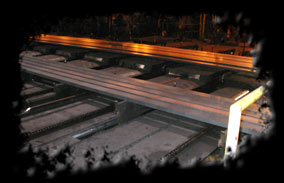 The product passes through a start stop straightener shear combination at the exit of the cooling bed that shears the bars to their finished length. You can see the shape of the guides (under the front end of the channel) that direct the product into the shaped rolls on the straightener.